Say I Do
Looking for the perfect venue for your intimate wedding? Featuring the smell of cool, salty air; the sound of lapping waves and the call of bald eagles overhead….our private boardwalk is the idyllic setting for your special day. The unblemished view and soft evening light make our boardwalk a magical place. Maybe even spot a whale while exchanging vows!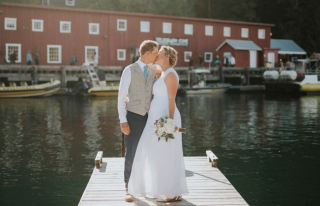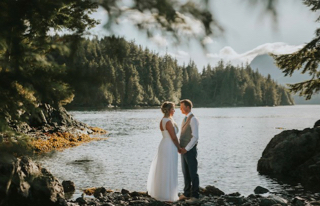 Picture Perfect
After your ceremony take your wedding photos from our private docks and spacious boardwalk with the perfect backdrop: the colourful, historic buildings of Telegraph Cove.
We block public access during your event to make your privacy a priority. We offer free parking for your guests and access to our private washrooms.
Contact us for more details.
A big thank you to Jennifer for sharing her special day with us in photos!